Latest News: Film Café in the Wintergarden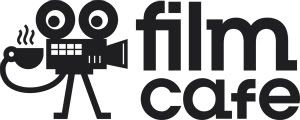 Don't you wish there was somewhere you could hang out during the International Film Festival in Auckland between movies? Somewhere to go with those friends you bumped into after the last movie and want to have a quick coffee or glass of wine and a catch up with?
Introducing the Film Café! Show Me Shorts is proud to present this new segment of the NZIFF programme, hosted by The Edge in the opulent grotto that is the Wintergarden (under the Civic).
No longer will you be forced out into the cold rain of winter! Inside this cosy cave you will find good coffee and strong liquor, festival going information, art installations and interactive games, plus a happy hour and free screenings of short films and filmmaker talks in lunch hours and early evenings. You are welcome!
From Saturday 16 July until Sunday 31 July (the final day of the Festival), the Film Café will be open from 12pm weekdays and from 2pm on weekends. Daily film events will be held at 6.30pm as well as weekday lunchtime events at 12.30pm.
One Film Café programme highlight already confirmed is a package of the latest films from the Media Design School. Included in this session will be 'Das Tub,' one of the school's most-awarded student films. 'Das Tub' recently won Best Short Short at Aspen Shortsfest – an Oscar qualifying category, as well as Best Director for course leader James Cunningham at the Honolulu Film Awards. The film was also nominated for a prestigious VES Award (the Oscars of the visual effects world) in early 2011.
Script to Screen are coordinating the Film Talks, which promise opportunities to engage with visiting filmmakers and learn from their experiences. Among the interactive installations present in the Film Café, the Film Archive celebrates 30 years of New Zealand short film history via a set of viewing stations loaded with one short film for each year.
Show Me Shorts Festival Director Gina Dellabarca promises, "something for everyone" at the Film Café, with chilled wine and hot drinks available to sustain NZIFF audience members through the cold July weather. Stay tuned for more details on the films themselves as well as this exciting space in coming weeks!
---
---
---